Simplicity Commander ← FW Download Tool for EDT2400X-SA
EDT2400X-SA is applied to Silicon Labs IC/SoC.
Refer to the Silicon Labs website for the FW Download tool(Simplicity Commander)
1. Download Simplicity Commander
Scroll down, and you can find the "commander"
Download the commander.
If "Simplicity Studio" is installed, It includes the "Commander", So there is no need to install "Commander" this time.
However, in the mass production phase of the product, This tool will be needed for factory automation.
(The commander has a CLI for the factory automation)
2. Install Simplicity Commander
Unzip the downloaded file to the folder where you want to install

3. Execute Simplicity Commander
Double click the "commander.exe" or execute in the Windows command line.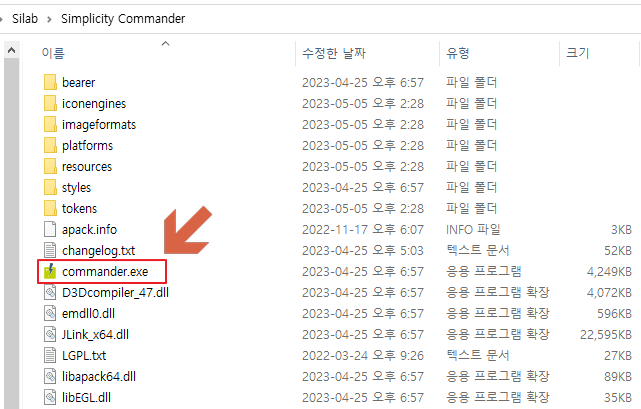 3. Checking Simplicity Commander
Step1 Initial Screen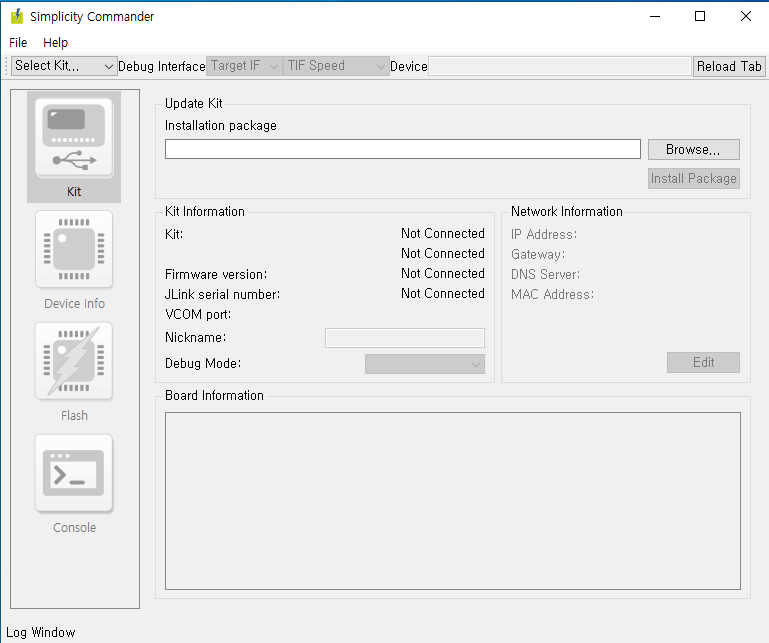 Step2 Select JLINK ID
If no ID appears, check whether the J-Link driver is properly installed.
Step3 Normal screen after selecting JLink ID